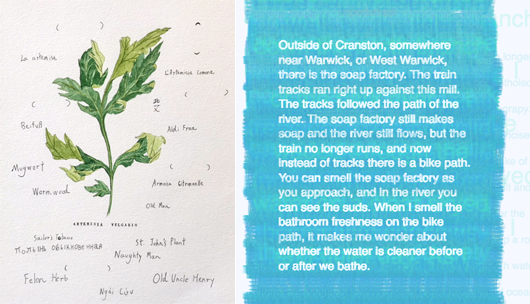 PRTK: Park River Tool Kit by Nomad/9 MFA
Opening Reception at
Creative Cocktail Hour
Thursday, June 21 | 6-9 PM
This exhibition catalogues the process of the students' work with artist/faculty Mary Mattingly to create a public art project for Hartford inspired by the Park River. Nomad/9 MFA: Interdisciplinary, is a low-residency program at Hartford Art School, focusing on sustainable culture and cross-disciplinary art practices. The exhibition will be on view through Saturday, June 30.
WORLD' LARGEST ANNUAL MUSICAL EVENT
Make Music Day
is a free celebration of music around the world taking place on the same day in 800 cities in 120 countries, and Connecticut has joined the celebration!
On
Thursday, June 21
, across the State of Connecticut, musicians of every kind will take to streets, parks and plazas t
o celebrate the art of making music! Completely different from a typical music festival, Make Music Day celebrates and promotes the natural music maker in all of us, regardless of ability. All events are free and open to the public!
Click on a local celebration for a full listing of events!
http://www.makemusicday.org/connecticut/
Donna Namnoum
Art Opening Reception
June 22, 2018
Meet the Artist 6-9 pm
Over the many years that I've been making wheel thrown sculptural forms, my work has evolved, one series leading to the next. Never really interested in making functional pottery, from the beginning I used the potter's wheel to make sculptural forms. I have cycled back to forms inspired by plants more often than not and over the past few years have been making covered jars whose lids are covered with succulent-like and various leaf-like forms. These forms are inspired by desert and under-the-sea plants as well as vegetation reminiscent of growths one might encounter
in a backyard garden or in the forest.
The Underground Gallery
122 Main Street, Lower Level, Collinsville, CT 06019
www.theundergroundgallery.org
Gallery Hours:
Friday 'Meet the Artist' Art Receptions 6-9 pm
Saturday & Sunday 11-4 pm
and by appointment (860) 693-6689
Depth and Breadth:
Dimensional Explorations in Paper Folding
Benjamin Parker
Reception Date: Sunday, June 24th from 6:00 pm to 9:00 pm
Location: 400 Main Street, Pawtucket, RI 02860
Opening Reception @ The MATT


Sunday, June 24 1:00-3:00 p.m.


Remarks by Lesley Dill at 2:00 p.m.
Lesley Dill: Wilderness
"Words Are Where What I Catch Is Me"
This exhibition features the sculptural installations of Brooklyn-based artist Lesley Dill. Her work reflects the poetry, prose, and declaration of early New England figures.
ICEBERGS!
ICEBERGS! highlights two paintings by popular mid-19th-century artist, Fredric Edwin Church and includes works by Louis LeGrand Noble, William Bradford, Sol LeWitt, Gregory Amenoff and Lynne Davis.
Mattatuck Mini-Golf
Club Rentals: $5 Adult Clubs / $3 Youth Clubs
Enjoy a second round for $2 per person
Don't choose between a day at the Museum and a day on the links-
tee up on this 9-hole course and let the games begin.
Peggy Dembicer Paperweaving with novelty yarn featuring manipulated colored pencil drawing by Linda Pearson, 26" x 21". 2017
Last weekend to see photographs by Phyllis Crowley at City Gallery
Show closes on Sunday 24th 2018
Hours Thursday - Sunday 12noon - 4 pm
'PARTIAL VISION: BLIZZARD photographs by PHYLLIS CROWLEY
Featuring provocative images of blizzards distorted and diffused through icy,
frosty and dripping car windows.
Show closes on Sunday June 24th.
City Gallery, 994 State St. New Haven
Gallery hours Thursday - Sunday 12 - 4 pm
Artists' Reception: Thursday July 12th 5 - 7pm
Artists' Talk: Sunday July 29th 2 pm
EBK Gallery [small works]
218 Pearl St
Hartford, CT
Karla Knight | Spaceship Drawings
On view: June 18 - July 30, 2018
Art reception SATURDAY, June 23rd 6:00 pm - 8:30 pm

(artwork shown by appointment during the week)
JOURNEYS & REFLECTIONS THROUGH ABSTRACTION
Two abstract artists create space for joy and ease
NEW HAVEN, May 31st – July 1, 2018: Kehler Liddell Gallery presents: Robert Bienstock's, Fun with Lines, and Amy Browning's, Island Musings, closing event on Sunday, July 1st, 3-6pm will feature an artist talk with Amy Browning at 2:30pm.
Robert Bienstock "uses near-parallel lines to explore theoretical spaces – spatial, mathematical, emotional and philosophical." His most recent body of work, however, takes a more playful look at art-making, "reflecting [the artist's] journey over the past 18 months to find a larger and more colorful platform … to give the lines more space to breathe." This space to breathe and to have fun is one we can all use, especially now, and creates a moment of retreat that art can offer.
Simultaneously, Amy Browning leads us to an island retreat, presenting a collection of works reflecting somber, yet peaceful reflections on the average day on an island. Browning states: "change is the leit-motif of island existence, with the ever-present elements of wind, calm, heat, cold, tides, bloom, decay, and the daily orbit of the sun." Taking ease in the ebb and flow of the natural elements, Browning's work offers the viewer a sense of calm amidst moments of chaos.
Kehler Liddell Gallery
873 Whalley Avenue
New Haven, CT 06515
tel: (203) 389.9555
Drop by the Connecticut Historical Society to experience our new exhibit,
One hundred years ago, the First World War consumed the lives of Connecticut residents. This exhibit will explore how people responded to the conflict and how it impacted life during and after the war.
Immigrants and Migrants During WWI: Starting New in the Nutmeg State
Thursday, June 28 @ 5:30 pm - 7:00 pm
Free and open to the public,
RSVP
requested
ORGANIC MATTERS
Heidi Lewis Coleman
Tina Puckett
Tina Puckett
The Kershner gallery invites you to our newest exhibition, ORGANIC MATTERS, a two person show featuring multi media work by Heidi Lewis Coleman and Tina Puckett.
BRUCE S. KERSHNER GALLERY
1080 Post Road | Fairfield, CT 06824 | bskgallery@gmail.com


GALLERY HOURS:
Monday–Thursday 9-9, Friday 9-6, Saturday 9-5
Artist Opps:
This is the final week to apply to Real People - the deadline is Sunday June 24th.

Real People is the Old Court House Arts Center national juried fine art exhibition celebrating the arts through faces and figures. Real People is open to all artists and media; submitted work must depict the human form or face in some manner that is recognizable. The show is held each year at the Old Court House Arts Center in Woodstock, Illinois, located outside of Chicago, Illinois. Real People has become a much-anticipated area event and the show enjoys excellent media coverage and exposure. Along with the Opening Reception, other events are held at The Old Court House Arts Center during the exhibition to encourage attendance.
The deadline for entry this year is Sunday June 24. Accepted artists will be notified by Sunday June 30th.

Real People 2018 will run from August 16 - September 30. The Opening Reception will be held Saturday August 25th from 6-9pm.

To apply to the show, or view the complete prospectus, please visit www.callforentry.org and look for 'Real People 2018' in the show listings. If you have any questions, please email us at realpeople2018@naac4art.org.
Out on a Lim

ALL ENTRIES ARE DUE

JULY 16
The theme of this exhibition will be trees, inviting artists to portray one of the planet's most important and beautiful resources. We encourage artists to seek out trees in any season, and depict whatever aspect of them they find most engaging and inspiring, whether the entire tree, a leaf, branch, fruit, flower or seed.

This exhibition explores two branches of the same tree. The first is the Botanical Art Branch. Artists are invited to engage in the traditional art of creating botanically accurate 2-D portrayals of trees in hand applied media. The second branch of this call is the Open Media Branch: botanically inspired 2D or 3D pieces depicting tree subjects or created from materials derived from trees (wood, bark, etc.).

This exhibition will be hung in conjunction with Out of the Woods - Celebrating Trees in Public Gardens, The New York Botanical Garden Third Triennial, an international juried traveling exhibition of artwork by members of the American Society of Botanical Artists. All works in this exhibition depict specimen trees among the living collections of botanical gardens and arboreta around the world. For more information about botanical art, the companion exhibition and examples of the genre visit www.asba-art.org.

NOMINATE A CONNECTICUT POET!
As the state's representative poet, the Poet Laureate serves as an advocate for poetry and promotes the appreciation of and participation in poetry and literary arts activities among Connecticut citizens.
A poet must be nominated by a Connecticut resident. A self-nomination will not be accepted and no award will be given posthumously.
The deadline to submit a nomination is Friday, July 6, 2018.
We encourage both nominators and interested poets to read the
guidelines
for more information.
INTERNATIONAL PAINTING ANNUAL 9
A Peer-Juried Publication of Works of Contemporary Painting
$2000 in cash awards ($1200 first place)
---
NOTE: As this is a nonprofit BOOK project, works that are not otherwise available (i.e. physically) may still be submitted for consideration. All that is required of accepted artists is a print-quality hi-res digital image of accepted works. All published artists receive a complimentary copy of the finished book.
NEWS! Last chance until 2021! To accommodate the many new Manifest projects we have lined up for the coming years the INPA publication cycle will be changing to a once every three years schedule after this volume! The next INPA after this one will not be published until 2022!
---
A wide variety of approaches to painting are encouraged for submission to this ongoing artist-driven nonprofit publication survey of current painting, including a range of painting types, from the most academic to the most experimental, but all with some relevance to the artists' honest understanding of, and approach to, the practice of painting. Works that challenge the common notion that painting must be made with 'paint' are also welcome.
Eligibility
The International Painting Annual is open to any artist submitting original works created within the past three plus years (2015 - 2018). Artists, designers, illustrators, and others in ALL disciplines are encouraged to submit.

Submission deadline: June 30, 2018

Submit online: http://www.manifestgallery.org/inpa9